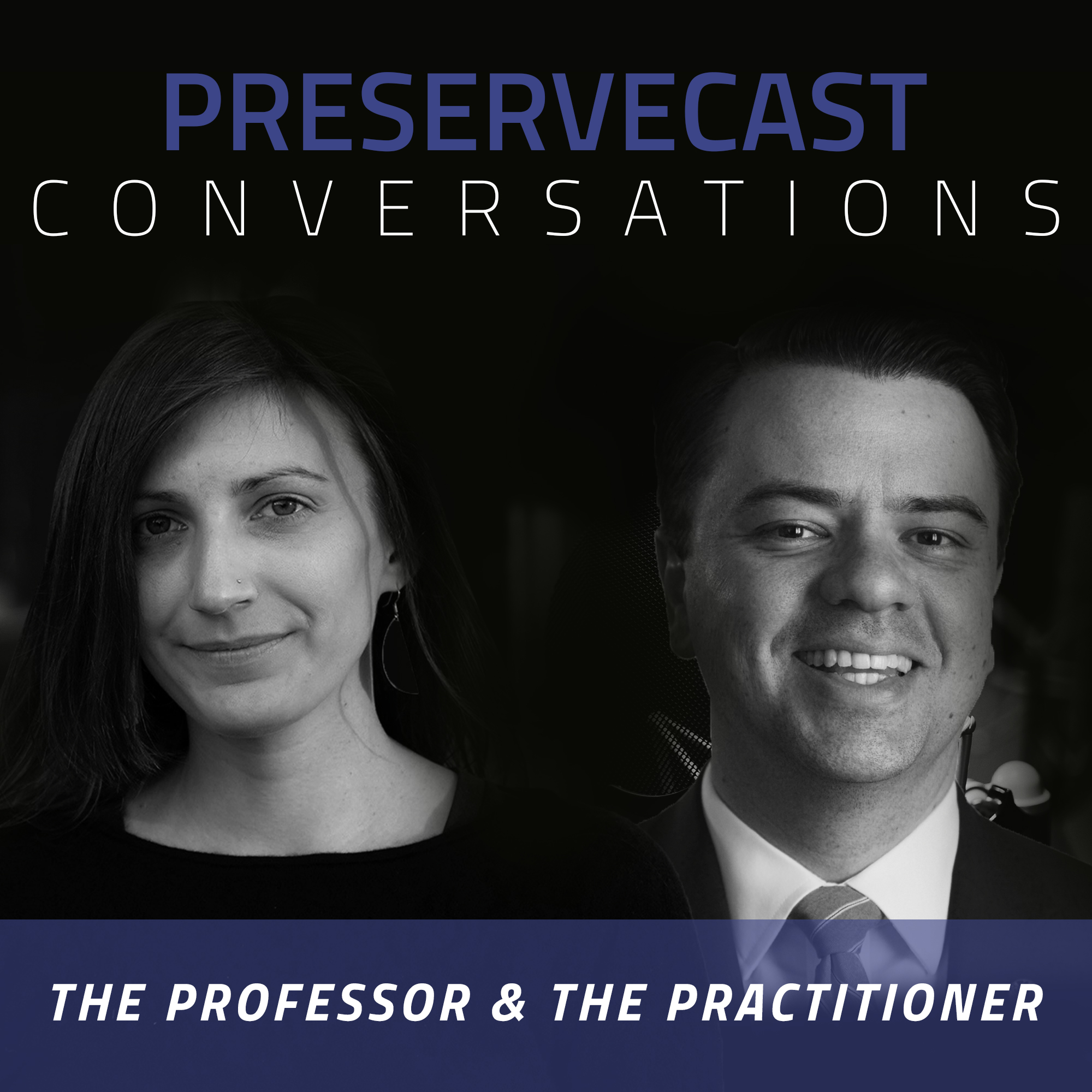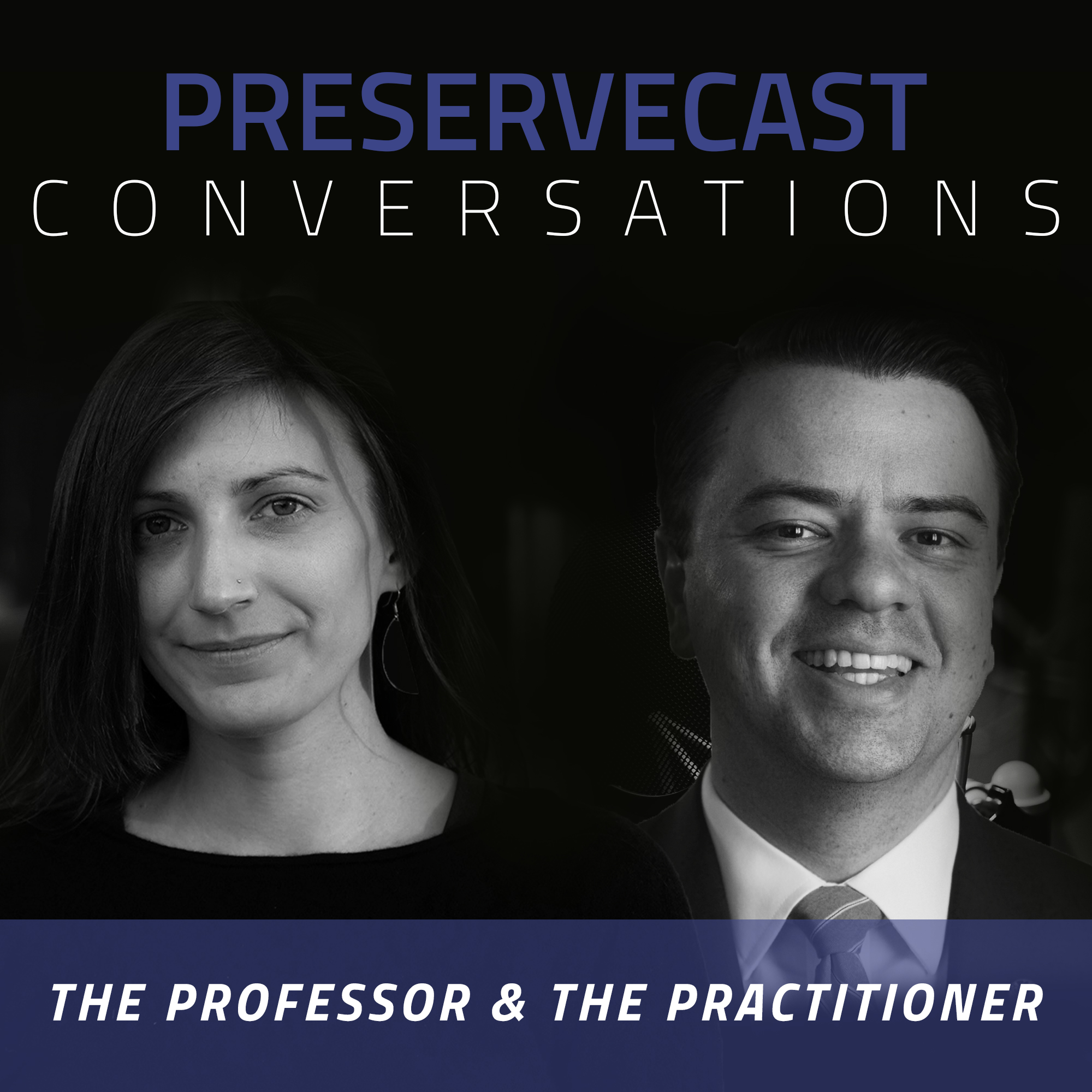 Episode —  № 183
June 28, 2021
On this second edition of PreserveCast Conversations: The Professor and the Practitioner, a new monthly feature of PreserveCast, co-hosts Nicholas Redding and Dr. Whitney Martinko explore the trends, topics and issues that are making headlines in the world of preservation this month. From philanthropy to Mohawk ironworkers, they're covering a lot of ground in today's conversation on preservation and the issues that matter. For regular listeners, also, be sure to send any questions you have about this episode or questions you'd like answered in next month's conversation to info@presmd.org.
Dr. Whitney Martinko is an associate professor of History at Villanova University, where she teaches classes about the early United States, environmental history and sustainability, and material culture. She also directs the graduate program in public history. She earned her AB in History from Harvard College and her MA and PhD in History from the University of Virginia. She lives in West Philadelphia. Learn more about Martinko and her work at https://www.whitneymartinko.com/
Show Notes
Today's episode of PreserveCast is sponsored by Oliver Pluff and Company.
We want to thank Oliver Pluff & Co. for sponsoring today's episode of PreserveCast. Oliver Pluff & Co. tells the story of historic American beverages including teas, spice drinks, cacao, and coffee for historic sites, national parks, gourmet markets, and consumers looking for a great beverage hand packaged in signature artisan tins. To enjoy a cup of history, and learn more about what Oliver Pluff & Co. offers, please visit https://oliverpluff.com/