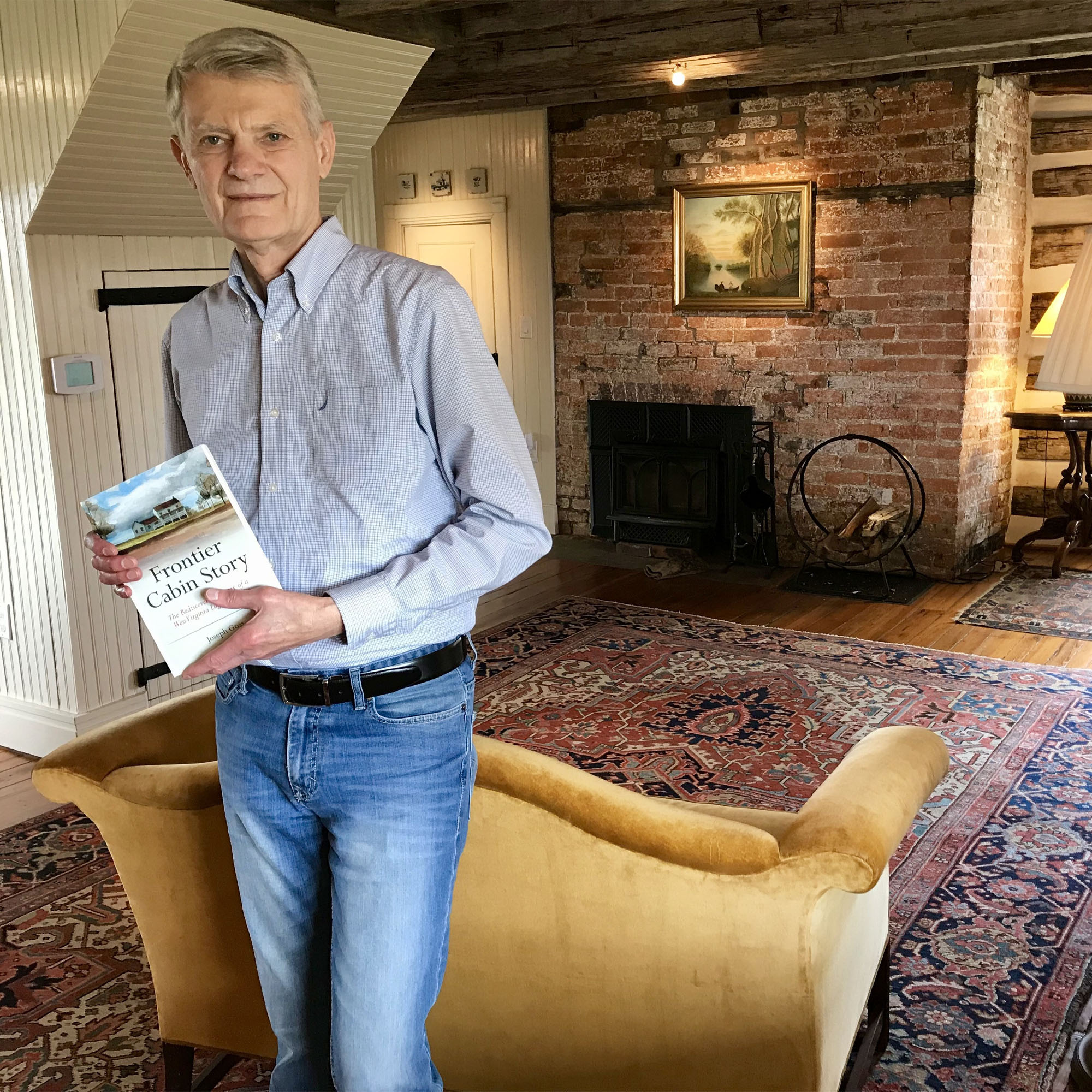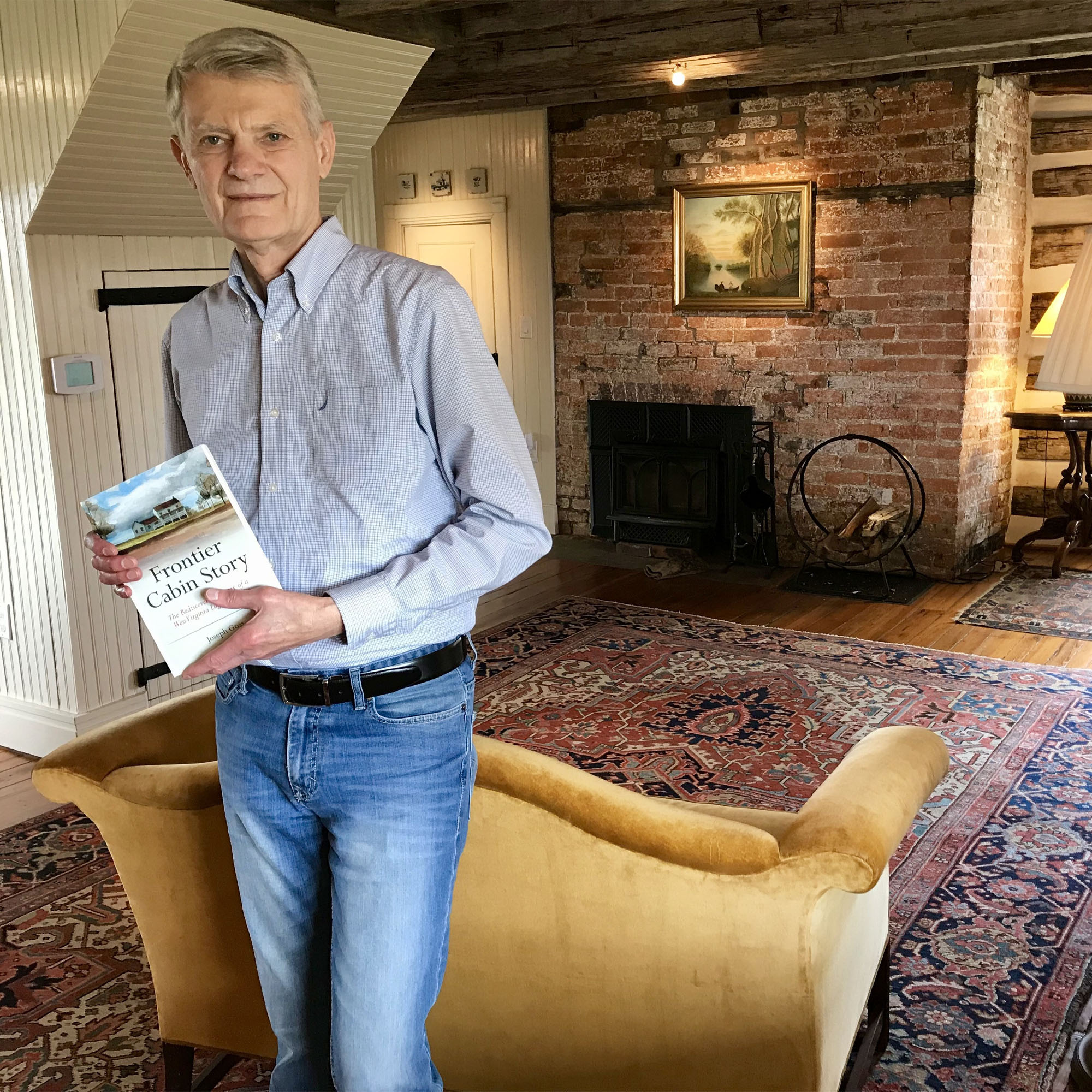 Episode —  № 173
April 12, 2021
If these walls could talk is an old refrain used by lovers of historic places and buildings, and thanks to the in-depth research and loving care of today's guest, a historic log cabin in West Virginia's historic panhandle is talking again. Joe Goss is a somewhat unlikely preservationist – an engineer with decades of experience in large-scale infrastructure projects – but the purchase of a historic, circa 1780 log home in Shepherdstown, West Virginia tested his skills and critical thinking to the utmost. On this week's PreserveCast we're talking preservation, research and logs with a passionate advocate for one home's story.
MORE ABOUT OUR GUEST
Joe Goss earned a B.S. in mechanical engineering in 1967 from the University of California, Berkeley. He joined the Peace Corps the same year and worked at the Ministry of Agriculture in Kabul, Afghanistan. After Peace Corps, he worked for the U.S. Agency for International Development installing gauging stations on the irrigation canals of Helmand and Kandahar Provinces. Returning to California in 1970, Joe met his future wife, Lynne Fleming, of New York. He worked for the U.S. Geological Survey in Eureka and Menlo Park, California, for the next two years. Joe earned an M.S. in environmental engineering from Stanford University in 1973. After Stanford, he and Lynne moved to the Boston area where they raised their two children. He worked for several New England engineering firms for over two decades, then moved to the Washington, D.C., region. There he worked to rehabilitate the region's aging water and sewer infrastructure for twenty more years, which he continues on a part-time basis. Joe and Lynne began to devote time to the preservation of and building a major addition to a circa 1780 log house they purchased in 2011 in Shepherdstown, West Virginia. They now divide their time between Shepherdstown and Gaithersburg, Maryland.
Show Notes
Today's episode of PreserveCast is brought to you by EHT Traceries, Oliver Pluff & Company, and the University of Colorado Denver.
We want to thank EHT Traceries for sponsoring today's episode of PreserveCast. Traceries is a certified woman-owned small business specializing in history and historic preservation. Since 1977 the firm has provided a wide range of preservation related services, including Preservation Planning, Technical Preservation Services, Historic Tax Credit Certification, Survey and Documentation, Environmental Sustainability and Resilience Planning, and Regulatory Compliance. To learn more about EHT Traceries' historic preservation team and projects, visit traceries.com, That's t-r-a-c-e-r-i-e-s-dot.com
We want to thank Oliver Pluff & Company for sponsoring today's episode of PreserveCast. Oliver Pluff & Company tells the story of historic American beverages–including teas, spiced-drinks, cacao, and coffee–for historical sites, National Parks, gourmet markets, and consumers looking for a great beverage, hand-packaged in signature, artisan tins. To enjoy a cup of history and learn more about what Oliver Pluff & Company offers, please visit, oliverpluff.com that's O-L-I-V-E-R-P-L-U-F-F-dot com.
PreserveCast would like to thank the University of Colorado College of Architecture and Planning for sponsoring today's episode of PreserveCast. A university where you can earn a Master's Degree in Historic Preservation that focuses on environmental sustainability, place making with historic buildings, and preserving large-scale landscapes. Learn more at https://architectureandplanning.ucdenver.edu/