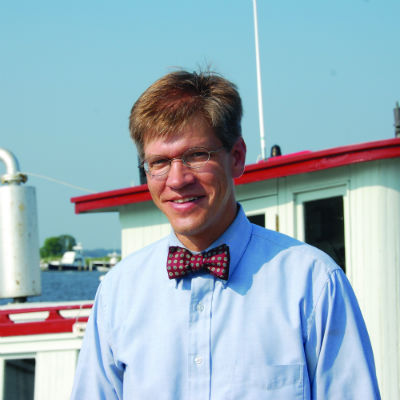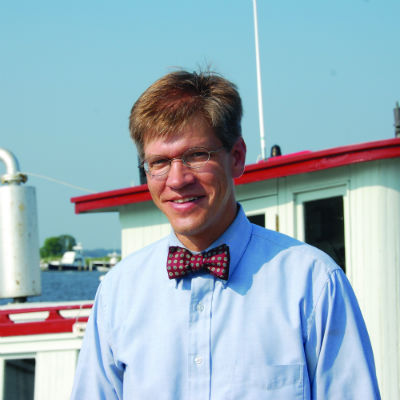 Episode —  № 99
December 10, 2018
Historic places and resources come in all shapes and sizes. On Maryland's eastern shore, the Chesapeake Bay Maritime Museum preserves and restores a wide variety of historic resources – including historic boats and ships. Today's guest, Pete Lesher, the chief curator of the museum is assisting in the latest restoration project of the 1882 Chesapeake Bay nine-log bugeye Edna E. Lockwood. You don't know what a bugeye is? Well…batten down the hatches and check your port and starboard as we set sail for this week's episode of PreserveCast.

Pete Lesher is chief curator at Chesapeake Bay Maritime Museum, where he has served on staff since 1991 and now oversees museum collections, exhibitions, and programs. He graduated Lafayette College, holds an MA in history from Columbia University, and studied maritime history at Mystic Seaport's summer Munson Institute for American Maritime Studies.
Active in his community, Pete is a member of the Talbot County Council, chairs the St. Michaels Historic District Commission, and serves on the boards of the Maryland Humanities Council, Council of American Maritime Museums, and Maryland Heritage Areas Authority. In his spare time he sails, taking particular pleasure in his role as jib tender on the 1882 Chesapeake Bay sailing log canoe Island Bird.