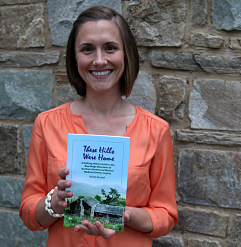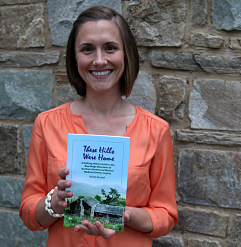 Episode —  № 89
October 1, 2018
Virginia's Piedmont is a magical place, filled with rich, verdant farmland and the Shenandoah National Park. Protecting a place this large and special is no simple task. Fortunately, the Piedmont Environmental Council has been on the job since 1972 and has preserved hundreds of thousands of acres of land. Recently, they've launched a new historic preservation initiative to connect the influx of new residents to historic places. Today's guest, Kristie Kendall is leading that initiative.
Kristie is no stranger to landscape preservation. While growing up in Fairfax County, Virginia, she watched the obliteration of important farmland and historical sites near her home. It was then that she learned the importance of protecting land. As a former employee of the American Battlefield Protection Program in Washington, D.C., she has advocated for the preservation of significant battlefield landscapes across the country.
Today, she leads outreach initiatives to build connections between the growing number of new, international residents in Virginia to the state's historic places and parks. This week, Nick and Kristie discuss the challenges associated with preserving historic landscapes in a rapidly changing world. You will learn the importance of protecting natural and historical landscapes beyond the physical boundaries of a national park, how the PEC defeated a proposal for major land development and disruption from a mega media giant, and how to engage communities of residents that may not have historical ties to historical places.
Gather round, we're sharing the secrets to community building within historic spaces on this week's PreserveCast!