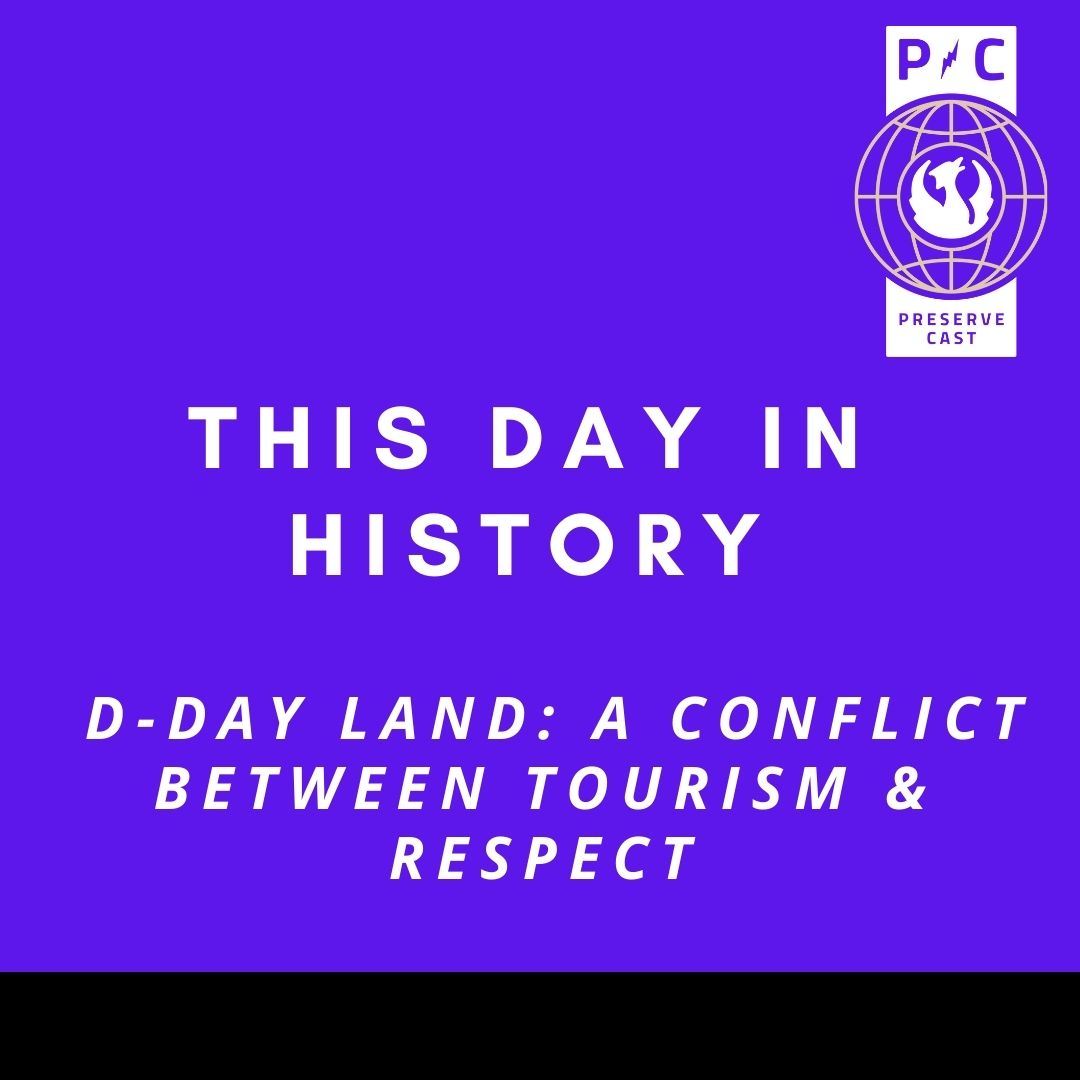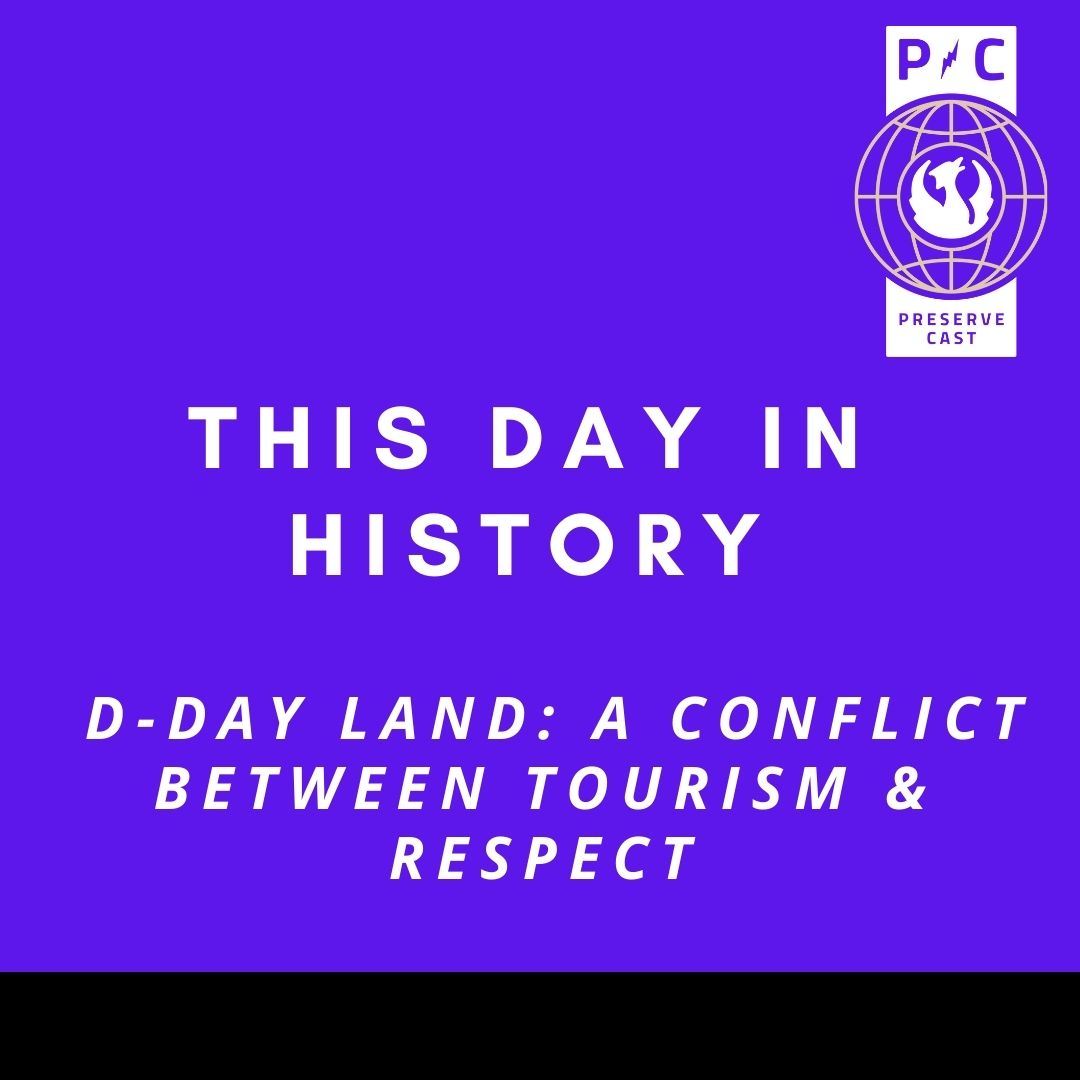 Episode —  № 231
June 6, 2022
ON THIS DAY IN HISTORY: The D-Day landings were the biggest invasion by sea in history. The landings took place on June 6, 1944 after five years of war with Germany. On this episode of PreserveCast, we spoke with a Normandy-based preservation organization opposed to the creation of a D-Day land.
—
As a preservationist, I cut my teeth on battlefield preservation – working for what's today the American Battlefield Trust. I led an effort to defeat a proposed Gettysburg casino – so the idea of how we preserve and protect hallowed battlefields has always interested me. That's why when I heard about a controversial proposal to build a so called, "D-Day Land," I knew we had a good fit – and so on this week's PreserveCast, we're heading to the bocage country to talk about heritage preservation with a French twist. 
With every year that passes, the D-Day landings move further and further from memory to history – and how we protect, remember and honor those bloody beaches becomes a conflict between tourism and respect. Today's guests are part of a Normandy based preservation organization opposed to the creation of a D-Day land.
To learn more about the issue, visit: http://verinfo.fr/ 
Read more here: https://nypost.com/2020/01/22/d-day-land-tourist-attraction-plan-sparks-backlash/ 
MORE ABOUT OUR GUESTS
GayLee Tischbirek is a native Californian and holds a BA from UCLA. Ms. Tischbirek is fluent in French, having lived in France since 1977.  She is also a French citizen.  She is now retired and lives with her French husband in Paris and in Normandy.  She has one daughter and a grandson. Her professional life was primarily in the cross-cultural field. She founded Cross-Cultural Consulting in 1987 and later ExpaConsult in 2006, both firms based in Paris, France. Beginning in 1989 she became an associate intercultural coach, trainer and assessor for Cartus Intercultural & Language Solutions. A cultural generalist, her specialization was preparing executives and spouses for expatriation, with an emphasis on developing global leadership skills across multiple cultures. Ms. Tischbirek worked extensively with a number of industries, including high tech, engineering, pharmaceutical, and medical research groups as well as teaching and consulting with business schools and embassies. While associated with the engineering education community in France, she created the IIWE (The International Institute of Women in Engineering) and was the co-founder of the NCHP (the Nile Countries Hydroelectric Project) which became a UNESCO project.  
Maxi Krause is a native of Stuttgart, Germany, where she studied French language and literature and sports science at the University of Tübingen. She has lived in France since the late 1970s and became a French citizen in 1985. Since her arrival in Normandy, she has been a passionate supporter of heritage preservation and is currently advocating for the protecting of the D-Day landscape and is working to build opposition to a so-called, "D-Day-Land."
Guest:
GayLee Tischbirek & Maxi Krause