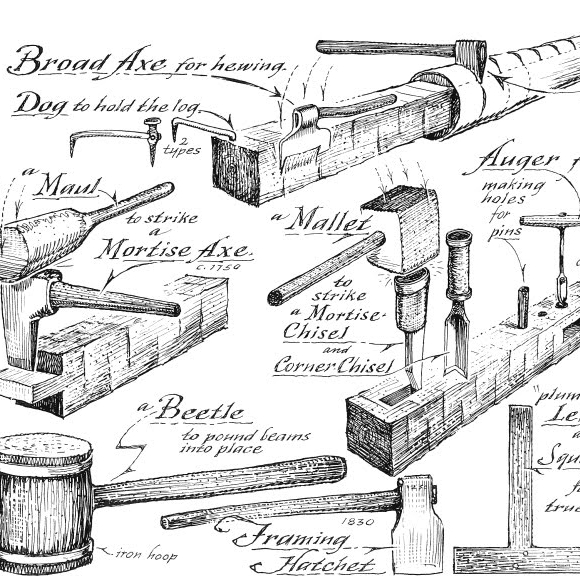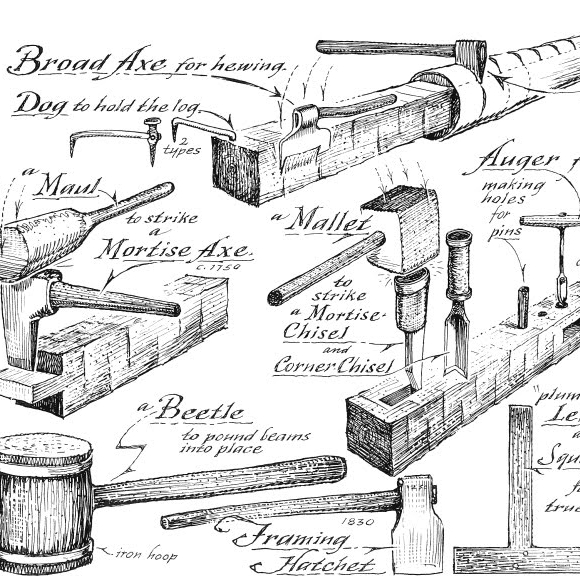 Episode —  № 163
February 1, 2021
For lovers of early American architecture, folkways, crafts and tools, there are few who compare to Eric Sloane. Sloane was a prolific chronicler of the American past – and had a reverence for the way we were that was at moments charming, beautiful and absurd all at once. Today, the legacy of this collector and accomplished artist is being cared for and reinterpreted by the State of Connecticut at the Eric Sloane Museum.
I first fell in love with Eric Sloane's books and sketches several years ago when I picked up a used copy of "A Reverence for Wood." From there on I was hooked and have always held a special place in my heart for his nostalgic view of the past, however flawed it might be, coupled with his amazing sketches of the way we once lived. I'm personally excited to dig in and learn more about Sloane, the collector, historian and artist with our guest, Andrew Rowand who leads the Sloane Museum in Connecticut.
Tune in now to this week's episode of PreserveCast, as we discuss the legacy and prolific chronicles of Eric Sloane with Andrew Rowand.
Show Notes
Originally from West Virginia, where he received his B.A. in Social Studies Education from Shepherd University, Andrew comes to the Eric Sloane Museum with experience working at public history sites like Harper's Ferry National Historical Park, South Mountain State Battlefield for the Maryland Park Service, and Henricus Historical Park managing their 17th century Virginia tobacco farm. In his spare time, Andrew is an avid agriculturalist and supporter of historical trades and may be found climbing the lines, working aboard tall ships. He and his wife are thrilled to be living in New England in a small timber-framed farmhouse with their two pups and cat. Andrew is honored to be a steward of one of Connecticut's valuable cultural resources.