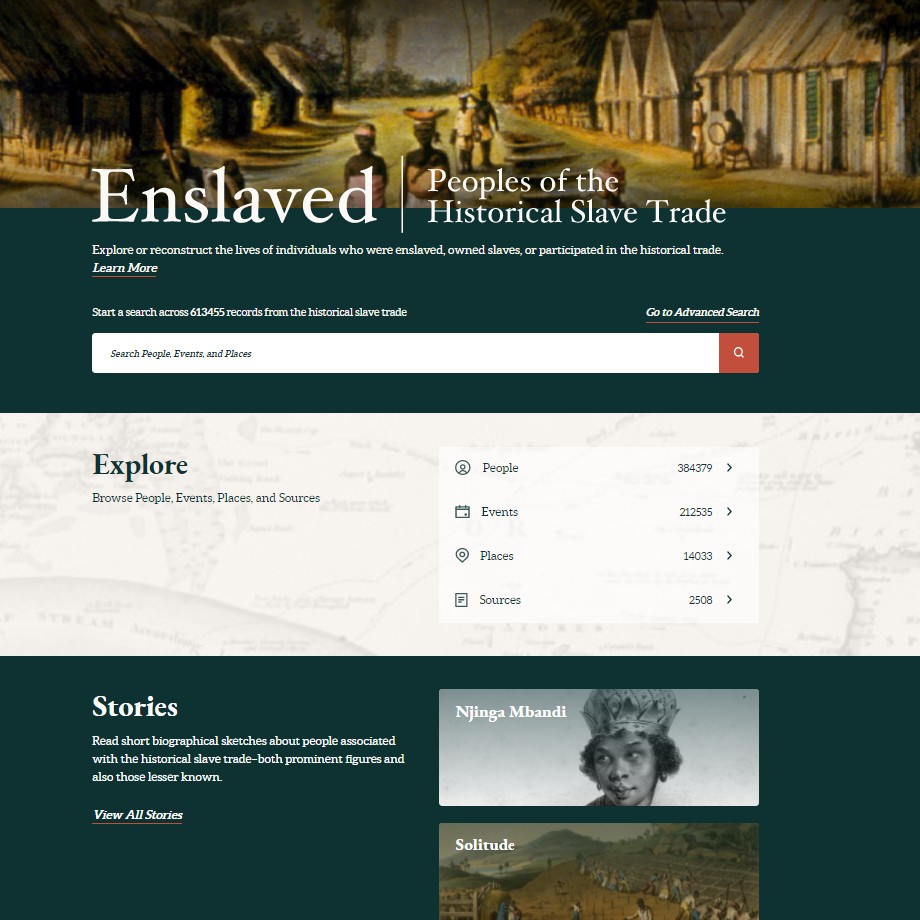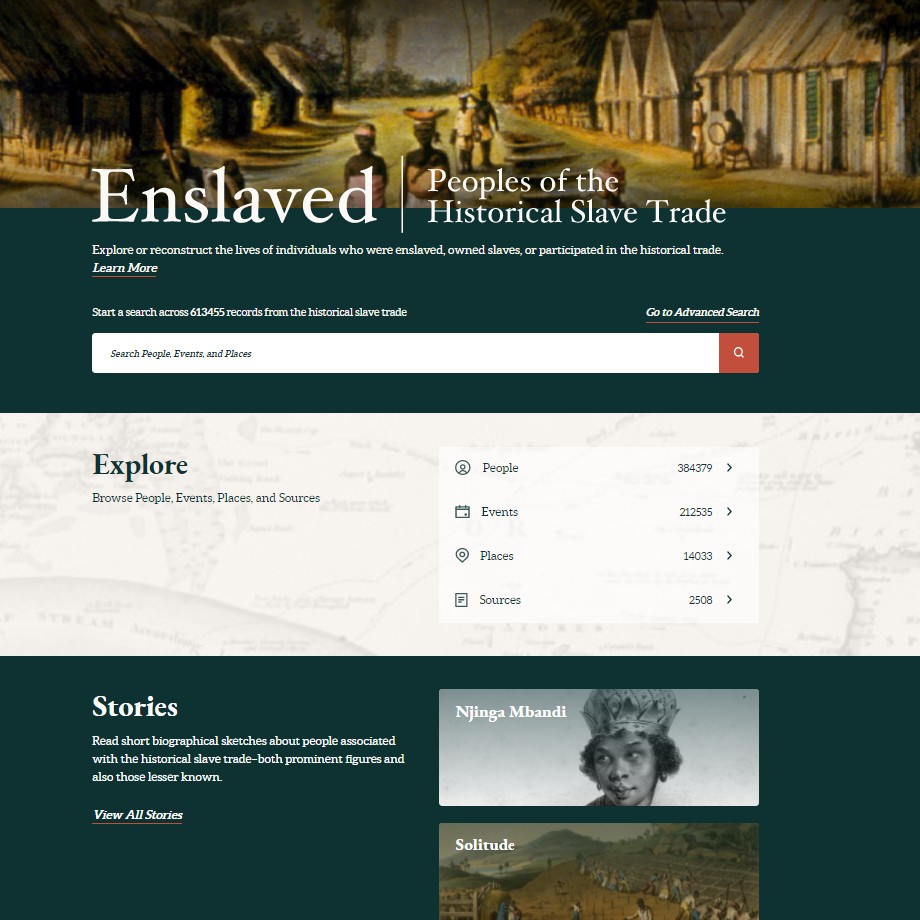 Episode —  № 161
January 20, 2021
As nearly anyone who has seriously studied American history can attest – there is no American story without the story of slavery. It is central to our origin and must be included in order to get a full and complete picture of our history. Unfortunately, the records of slavery are spread far and wide and are often siloed and incomplete. In this two-part series, we're talking to two of the minds behind Enslaved: Peoples of the Historic Slave Trade – a digital preservation effort aimed at connected the dots and knocking down the silos of slave history.
First up, Dr. Daryle Williams: Daryle Williams (PhD, History, Stanford University, 1995), Associate Professor of History and Associate Dean for Faculty Affairs in the College of Arts and Humanities at the University of Maryland, is Co-Principal Investigator on AADHum and Enslaved, two collaborative projects in black studies and digital humanities sponsored by the Andrew W. Mellon Foundation. Williams has held grants and fellowships from the National Endowment for the Humanities, the Fulbright Scholar Program, the Ford Foundation, the Rockefeller Humanities Fellowship Program, and the Maryland Institute for Technology in the Humanities. Prior to serving as an associate dean, Williams was graduate studies director in the UMD history department and associate director of the David C. Driskell Center for the Study of the African Diaspora.
Support for this episode of PresesrveCast was provided by the Maryland Humanities' Voices and Votes Electoral Engagement Program and the "Why it Matters: Civic and Electoral Participation" initiative, administered by the Federation of State Humanities Councils and funded by the Andrew W. Mellon Foundation.
Show Notes
To learn about a research application of the Enslaved database, we're interviewing Marisol Fila, a PhD Candidate in Spanish and Portuguese in Romance Languages and Literatures at the University of Michigan. Her research explores articulations between diasporic and black national identities in digital and print presses from São Paulo, Brazil, Buenos Aires, Argentina, and Lisbon, Portugal. Her work highlights twenty-first-century publications and activism by black artists and intellectuals in these three cities. Marisol is also interested in Critical Pedagogy and Digital Humanities and in the ways in which technology and digital media can serve as a tool to share her research and work to a wider audience, but also to develop digital projects in partnership with Afro-descendant organizations across Portuguese and Spanish speaking countries.