PreserveCast is the #1 historic preservation podcast in the world. Each episode makes the case for the value, relevance, and importance of history in our everyday lives. Our long-running weekly interview-style podcast has an international reach and is downloaded thousands of times a month.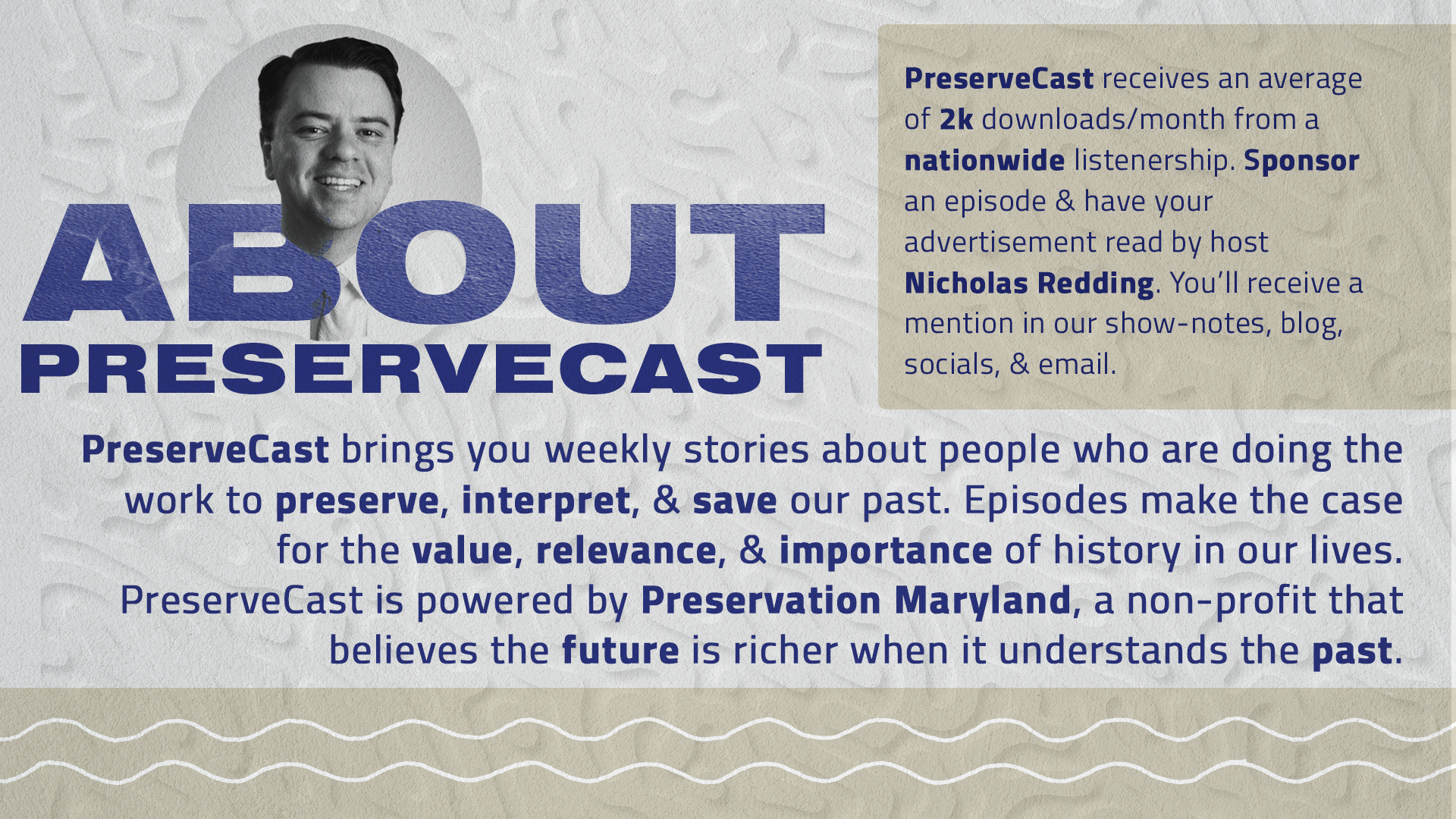 Your host is Nicholas Redding, a rising thought leader in 21st century and entrepreneurial approaches to historic preservation, who is also the President & CEO of Preservation Maryland.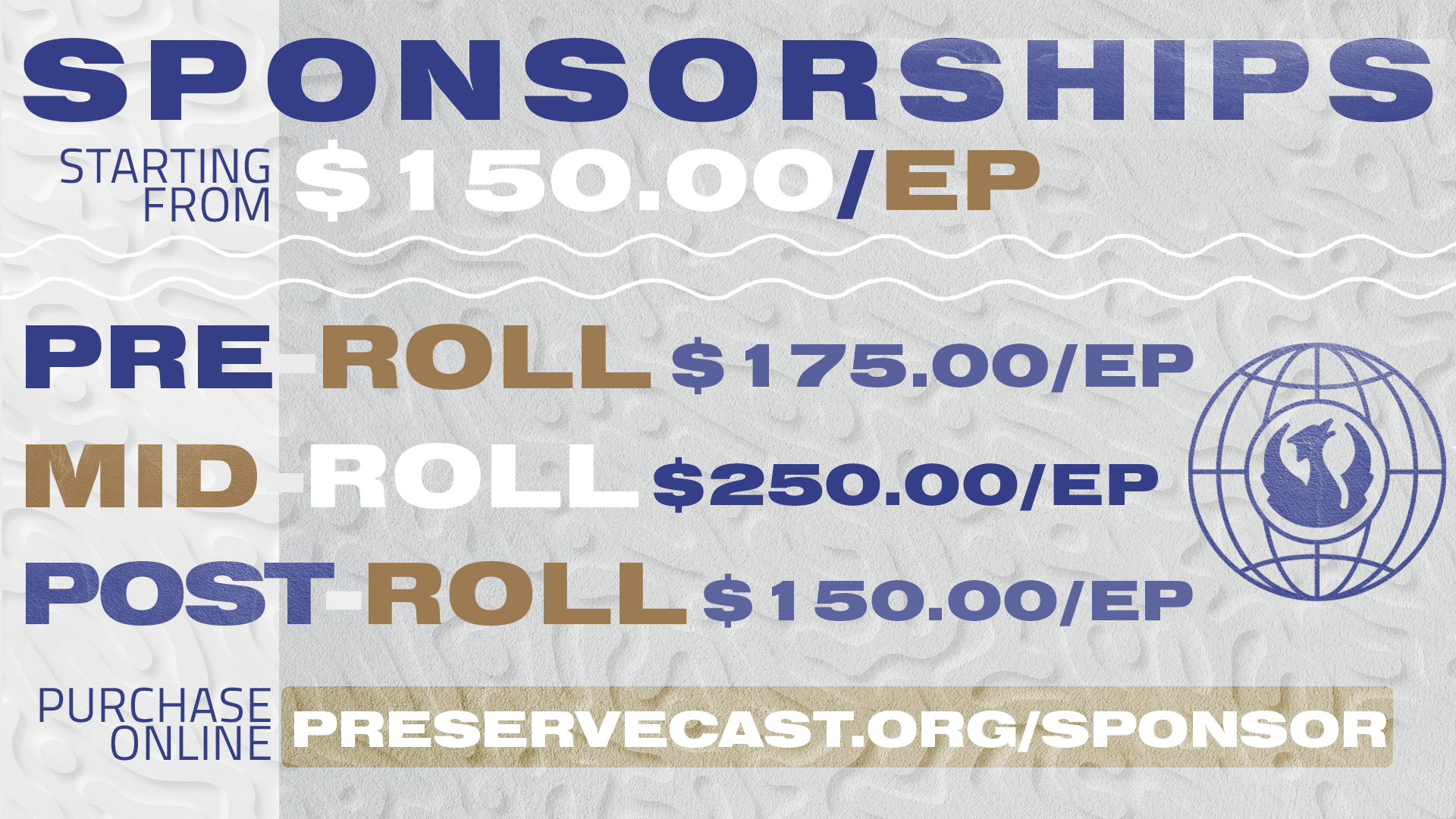 SPONSOR AN EPISODE OF PRESERVECAST
Pre-Roll Sponsorships: $175.00/EP
Mid-Roll Sponsorships: $250.00/EP
Post-Roll Sponsorships: $150.00/EP
PRESERVECAST IS THE MEGAPHONE FOR PRESERVATION
New episodes every week (released every Monday afternoon)
2,000 downloads per month
180+ episodes (and growing) available on-demand on our website, with show notes, transcriptions, and photos
Logo post on PreserveCast's social media channels alongside the sponsored episode, as well as logo and sponsorship text featured in our online show notes and episode email campaign.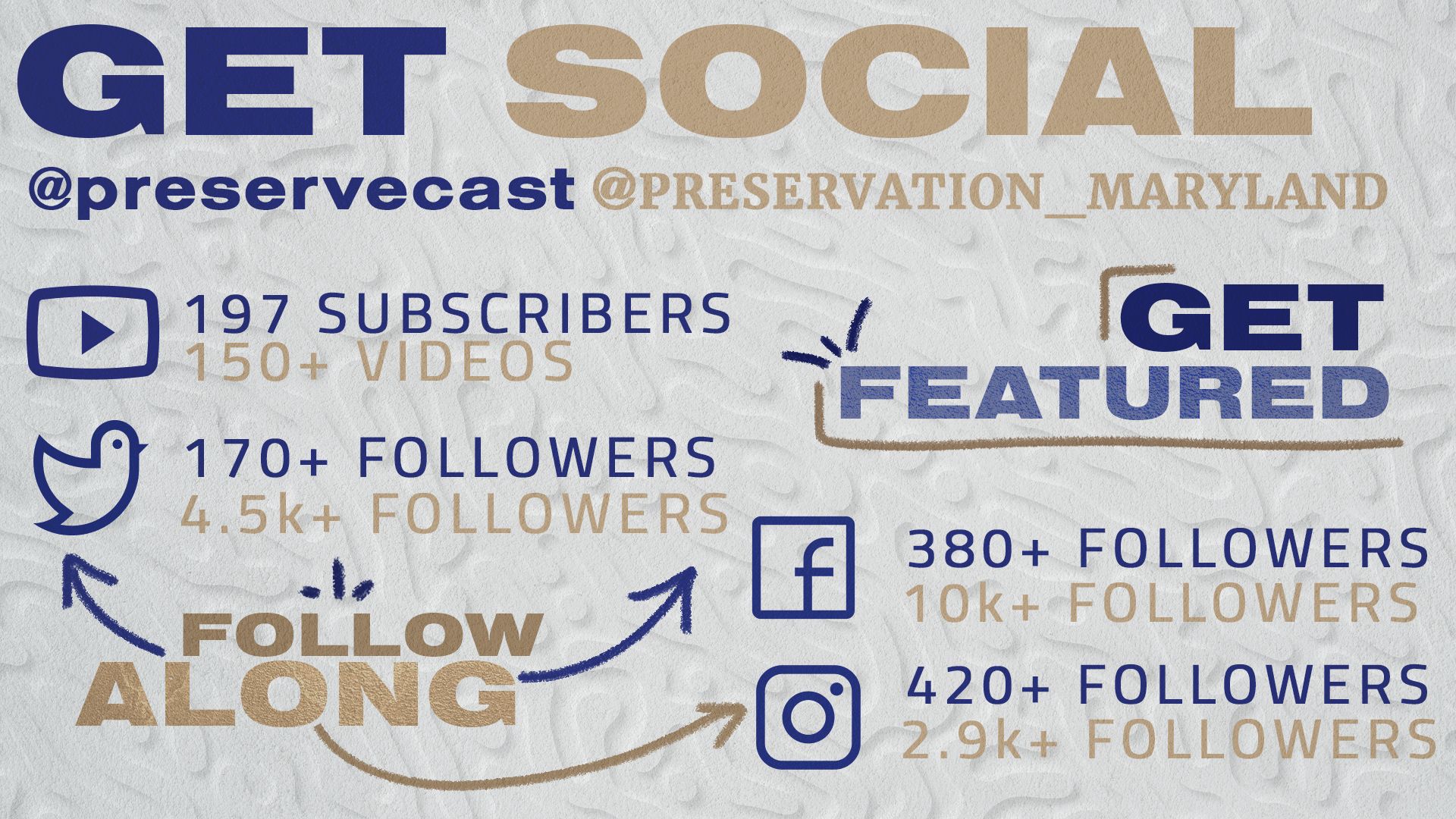 Questions?
Contact us today to discuss more sponsorship options – send us an email and we'll be back in touch quickly: info@preservecast.org or spatarini@presmd.org
PreserveCast is powered by Preservation Maryland, a non-profit organization that believes that the future is richer when we all better understand our past.